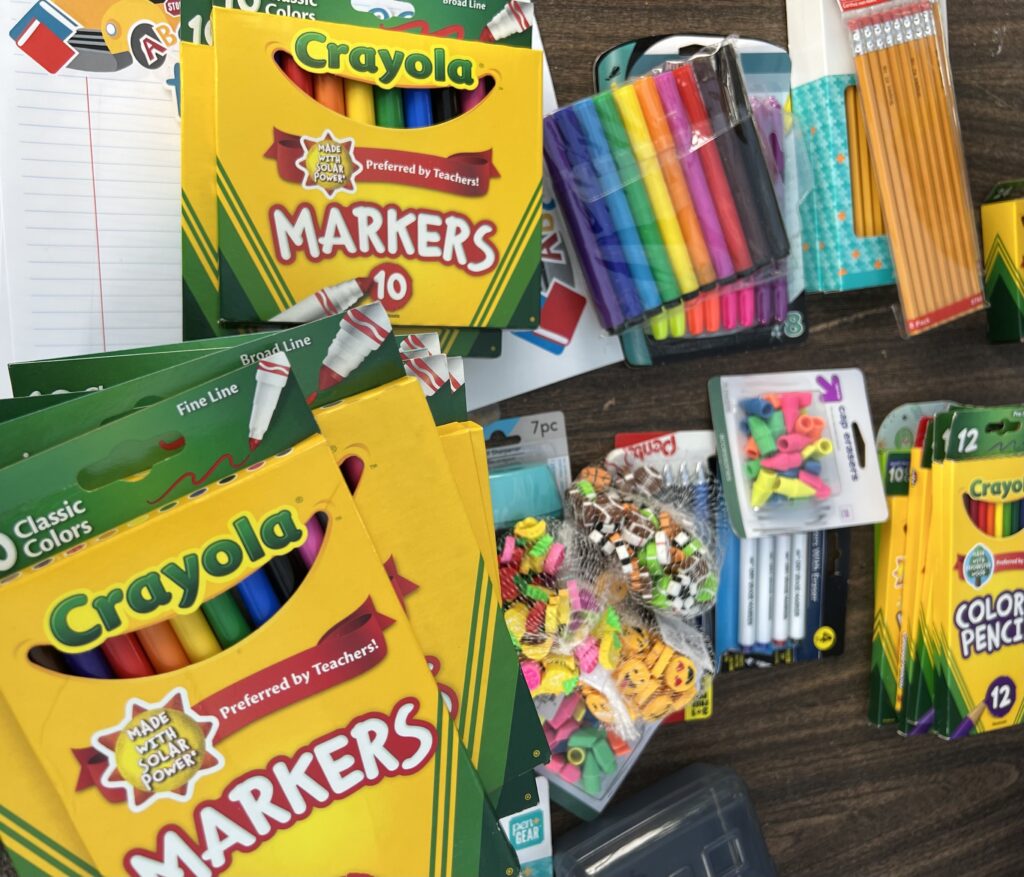 Back to School with Tools4Schools is a six-week community-wide school supply drive to stock the shelves and warehouse at Tools4Schools. The drive runs through the month of July and August every summer.
Based on research, each year Wake County teachers spend an average of $926 out of their own pockets for classroom supplies for their students. Since Tools4Schools opened in January 2022, WakeEd Partnership has given away more than $340,000 in new classroom supplies to Wake County Public School System (WCPSS) teachers. Tools4Schools has served 4,378 teachers from 93% of Wake County Public Schools. Additionally, 98% of teachers agree that Tools4Schools has reduced their out-of-pocket expenses.

school supply drop-off locations
The community Supply Drive will feature drop-off locations across Wake County. Additionally, several businesses and organizations are holding their own school supply drives to collect items for Tools4Schools.


If you are interested in hosting a drop box, complete the form here. To view the Community Supply Drive ToolKit, click here.
Tools4Schools

, 1660 Piney Plains Drive, Cary NC 27518

 

Culver's of Apex

, 1401 Kelly Rd., Apex, NC 27502

 

YMCA Locations:

A.E. Finley YMCA, 9216 Baileywick Road, Raleigh, NC 27613

 

Kerr Family YMCA, 2500 Wakefield Pines Drive, Raleigh, NC 27614

 

Taylor Family YMCA, 101 YMCA Drive, Cary, NC

 

Northwest Cary YMCA, 6903 Carpenter Fire Station Road, Cary, NC

 

Poyner YMCA, 227 Fayetteville Street, Raleigh, NC

 

Alexander Family YMCA, 1603 Hillsborough Street, Raleigh, NC

 

Poole Family YMCA, 2110 Aversboro Road, Garner, NC

 

Kraft Family YMCA, 8921 Holly Springs Road, Apex, NC

 

YMCA of the Triangle Association Resource Center, 801 Corporate Center Drive, Suite 200, Raleigh, NC 27607

 
Knightdale Station YMCA

, 494 Knightdale Station Run, Knightdale, NC 27545

 

Southeast Raleigh YMCA

, 1436 Rock Quarry Road, Raleigh, NC 27610

Edwards Beightol Law Firm

, 1033 Oberlin Road, Suite 100, Raleigh, NC 27605

 

TowneBank

, 3535 Glenwood Avenue, Raleigh, NC

 

Holly Springs Masonic Lodge

, 224 Raleigh St, Holly Springs, NC 27540

 

Ameriprise Financial Services

, 3600 Glenwood Ave, Ste 130, Raleigh, NC 27610

 

Massage Envy Morrisville

, 1001 Market Center Drive, Ste 30, Morrisville, NC 27560

 

Massage Envy Apex Beaver Creek

, 1473 Beaver Creek Commons Dr., Apex, NC 27502

 

Massage Envy Cary

, 1385 Kildaire Farm Road, Cary, NC 27511

 

Trinity Partners

, Perimeter Park – Office Park in Morrisville, NC 27560

Green Mistretta Law, 1752 Heritage Center Drive, Suite 101, Wake Forest NC 27587
Empire Eats

, Sitti, 137 S. Wilmington Street, Raleigh, NC 27615

Carolina Family Practice & Sports Medicine

, 8300 Health Park Suite 107, Raleigh, Nc 27615

S2 Residential

, 4655 Hope Valley Road, Durham, NC 27705

Adapt Chiropractic

, 8837 Six Forks Road, Raleigh, NC 27614
WCPSS Human Resources Department, 110 Corning Drive, Cary, NC 27518
Raleigh-Midtown RowHouse, 1101 Mercantile Drive, Unit 130, Raleigh, NC 27609
West Shore Home – Raleigh Regional Branch, 1203 N. New Hope Road, Raleigh, NC 27610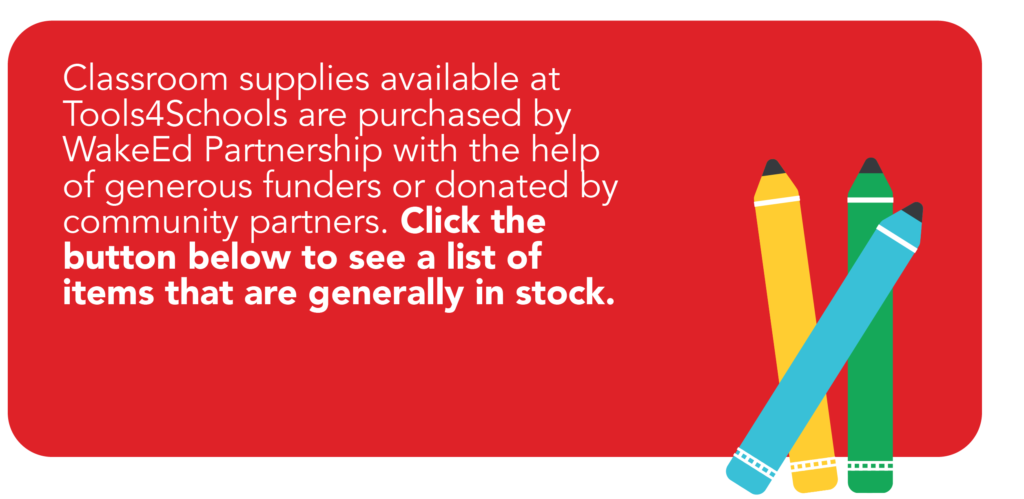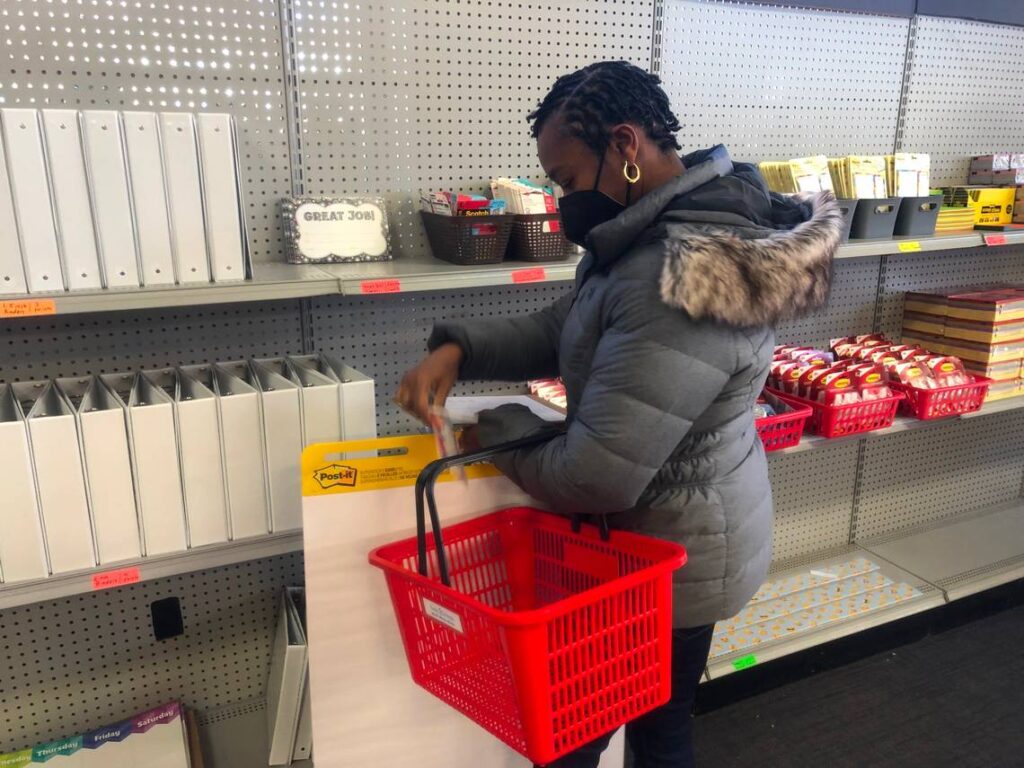 'I love it.' Wake teachers cheer new 'store' that provides free classroom supplies.
Tools 4 Schools opens as free supply store for Wake County teachers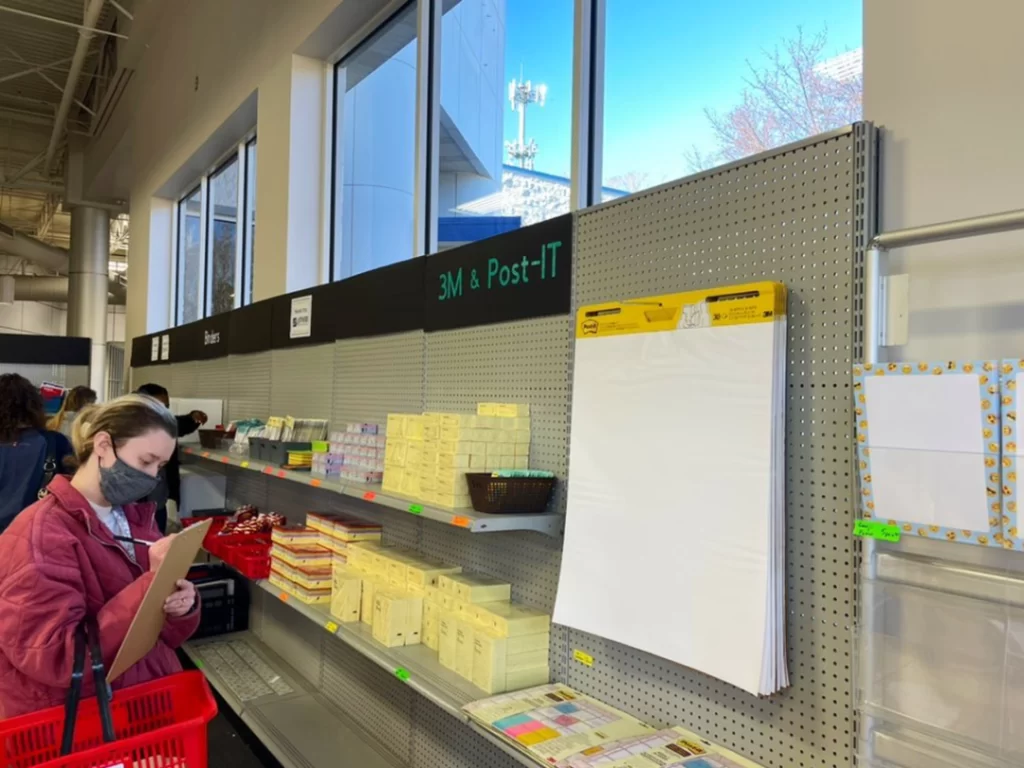 WakeEd Partnership opens Tools 4 Schools storefront, provides free supplies to teachers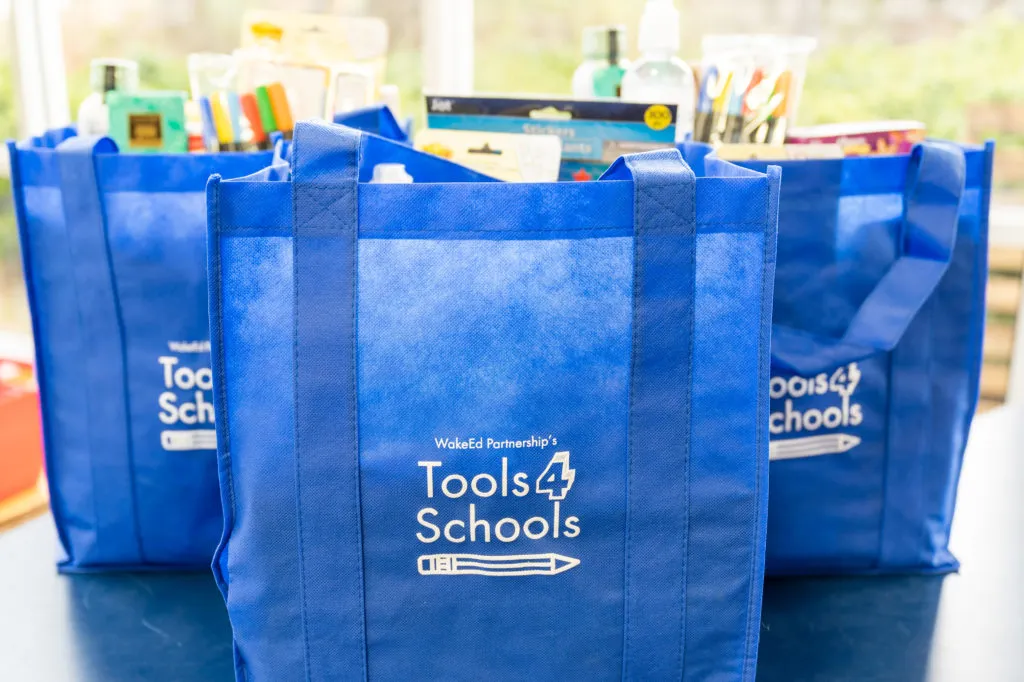 WakeEd Partnership's latest initiative making an impact on students in the classroom